Yes, I am late on this. And yes, I've been MIA again. What's new?
Oh, I know what's new! I've been MIA because my boyfriend broke up with me three hours after he proposed and I said yes!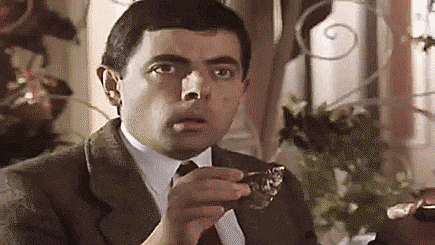 Yes, that is a true story.
Why did he take it all back? Because, after a year and a half of being madly in love with me, he suddenly decided that he "wants to live freely."
Yet a week later, he bought an apartment with his ex, and they have been sleeping in the same bed ever since.
LIVE FREELY MY @$$
(For the full update on the wreck that is my love life now, click here. [Once the post is actually up, of course.])
Anyway, I haven't been able to function for awhile, which is why I haven't been on here. But I am starting to get a little less bad, so I think I can start to blog and write again. We will see.
And now it's the time for "Save Me," one of my most favorite songs from BTS. If you haven't listened to it or seen the music video, then please check it out here:
And now please check out my actual blog post on how to dress like Bangtan in this video:
Bangtan Style: How to Dress like BTS "Save Me"
Okay, so I'm gonna be honest from the get-go:
This is probably the easiest outfit you could ever make.
I look like a man in every single photo below, cause I was too heartbroken to put on makeup.
Yay for honesty. Now look at what my outfit was based upon:
Simple. Neutral. Beautiful.
Now take a look at my version.
While my landscape is certainly not as barren as Bangtan's, I think my outfit does a splendid job at capturing the video's style.
As I said above, creating an outfit based on this video is quite simple. All you need is an oversized T-shirt in black or white, some black skinny jeans, and some sick kicks. Oh, and a long sleeve shirt or thin sweatshirt to add for layering purposes.
Since it's nearing spring, I recommend ditching the sweatshirt and opting instead for the short-sleeve-over-long-sleeve look. The different sleeve lengths look sharp together, so long as they are different colors (such as black and white). So beware, for if they aren't, they will just look sloppy.
Any sort of baggy, angsty graphic shirt is okay. Mine is from a Daughtry concert I went to way back in high school (lololol). It was probably his last concert ever, but fun fact: I was front row, he held my hand and serenaded me, and I got his drummer's autographed drumstick. #WorthIt
Anyway, once you get the vibe down with your shirt, pair it with some jeans that are tight. If they aren't giving you a nice, snug hug, then they're too loose to look okay with the flowy shirt.
And that is all! Easy, right?
Thank you so much for reading this post. If you'd like to see more Bangtan Style, please click here for the previous outfit in the series.
Until next time ❤